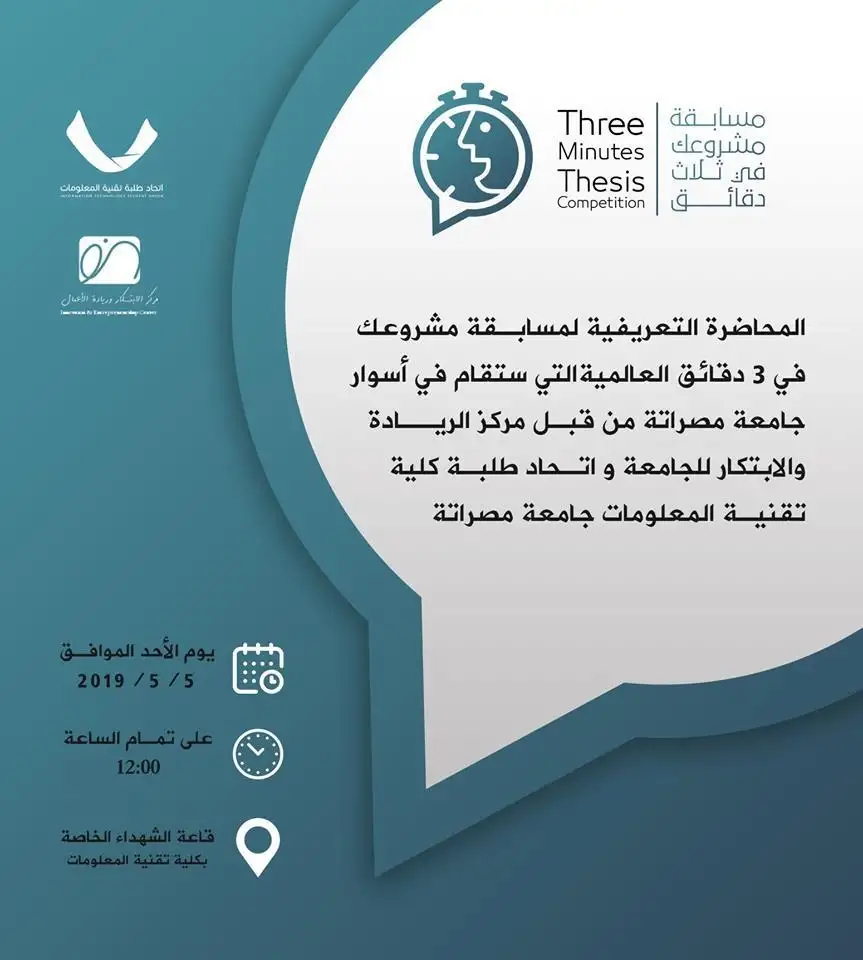 The competition targets all faculties of Misrata University
(Targeted by this lecture students of the Faculty of Technology, Engineering and Dental)
Your three-minute competition at the 3MT Global Competition is being held in more than 200 countries around the world. The challenge is for the researcher to present his research idea in just 3 minutes to the audience, who are often non-specialist and have no background on the subject.
Your project competition in three minutes aims at training in developing presentation skills, research and academic communication skills. In three minutes, the contestant needs to highlight his or her skills and skills in formulating ideas in brief and in no more than 540 words using only one slide. In order to overcome this challenge, the contestant needs to develop his skills in presentation, presentation and summarization so as to experience and become able to compete locally and internationally.
Eligible for participation:
- Students of the University of Misurata from the students of the bachelor`s and master`s degrees.