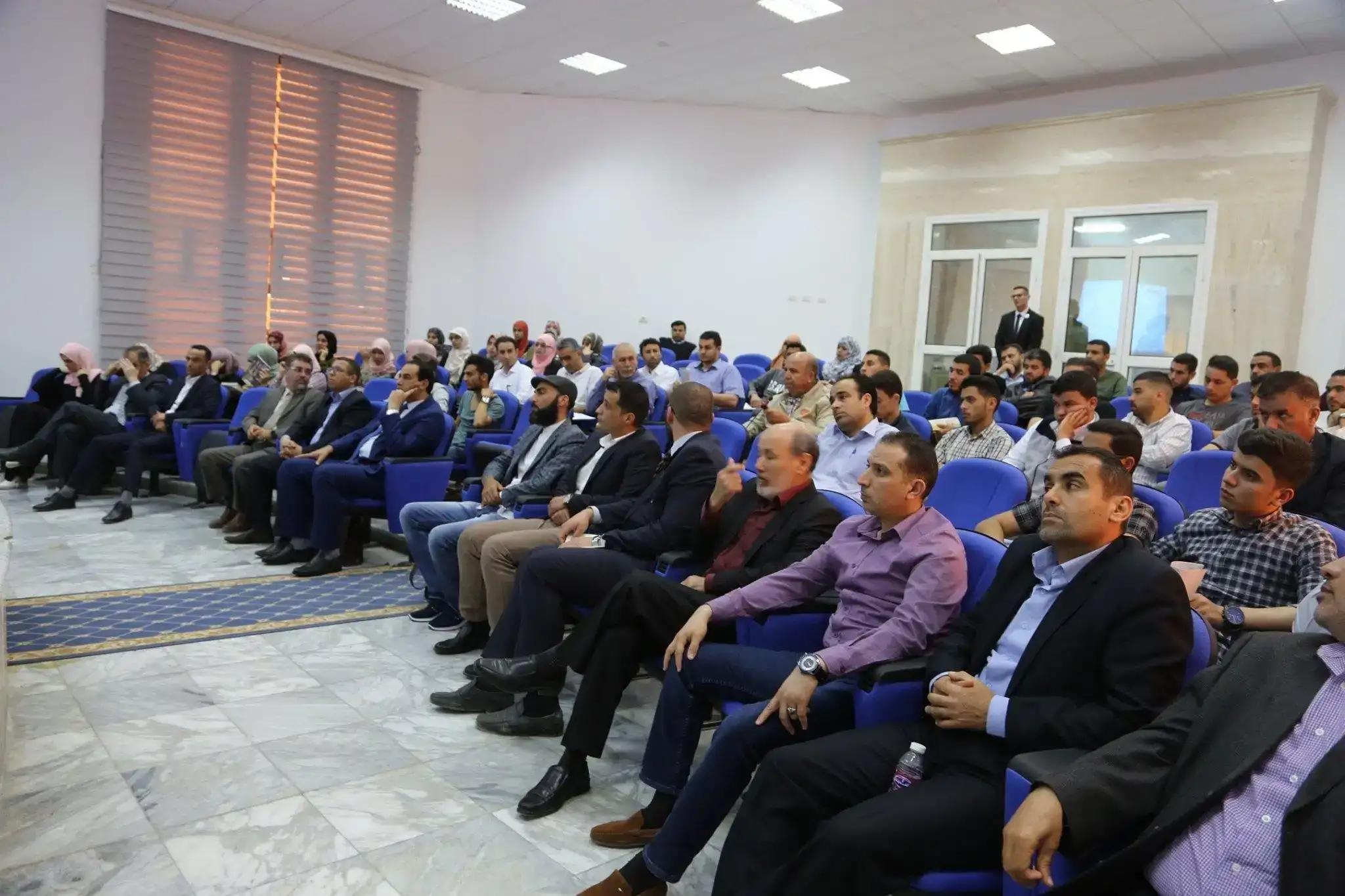 The Innovation and Entrepreneurship Center at Misrata University holds a workshop entitled Innovation and Innovation Culture in Institutions
Misurata 4_ Mayo_2019m

In order to support the continuing process of education and support for scientific innovations and adoption, was held on Saturday morning, 4_ May_2019 at 11:00 at the Faculty of Economics and Political Science workshop entitled "Culture of innovation and creativity in institutions," which was organized by the Center for Innovation and Entrepreneurship at the University of Misurata In cooperation with the Faculty of Economics and Political Science. The workshop was attended by the President of Misurata University, Dr. Faraj Ali Abu Hashala, the directors of the university departments and offices, and a number of deans of the colleges. , Has been through the workshop, several working papers presented by a number of specialist teachers in a purely scientific atmosphere display was given the opportunity then to cushion the audience to share their views and enrich the debate.